Female, 36 years old
Deja Vu All Over Again, At least I can walk to the Trader Joe's, Eastern US
Offline - Last On: 500days 0 hours ago
41
Buddies
50
Subscribers
15,018
Profile Views
22,133 Posts | Member Since: 3/23/2004
(No profile music for flovebunny)
Interests:
Gardening / Writing / Animals / Books / Drinking
Homepage:
(None)
Birthday:
8/24/1985 (36 Years Old)
IM Type:
(Decline to State) IM Name: siiiiiiid! your pop-tarts are ready!
Occupation:
pouring life
Marital Status:
(Decline to State)
Sexual Preference:
(Decline to State)
Religion:
(Decline to State)
Politics:
(Decline to State)
Fav. Movie:
(Decline to State)
Fav. TV Show:
Frasier
Fav. Book:
(Decline to Choose)
Fav. Song:
Appalachia Waltz
Fav. Food:
(Decline to State)
Fav. Car:
(Decline to State)
Theme 'Black and Blue' created by ang2pang
Active Journal Entries | Archived Journal Entries

Page: 1 2 3 4 5 6 7 8 9 10 Next >
F*ck Columbus Day - Mood:Good
Monday October 12 20155:14:16 PM |
Mondays usually my zen, day off day, where all the brunching/market going, stroller-and-relatives-from-outta-town-having beeyotches are gone, the city is relatively quiet and I can get sh*t done. Both my roommates are also usually at their 9-5s, ha! I can clean and cook and chill.
Not today! Forgot it was "white dude invented gentrification" day.
Random places closed, coffee shop in my neighborhood crammed up with weirdos, and everybody's out and about! Or home!
Annoyed at both roommates today for A. cramping my style and B. one of them drunkenly brought a hookup home without texting a heads up, the other f*cking used my soap again. WE'VE TALKED ABOUT THIS
one day I'll be a big girl and have my own place.
How's y'all?

There are 23 comments on this journal entry.
View/Add Comments
I`m going to say some letters at you - Mood:Good
Thursday July 23 201512:36:01 AM |
and you can say things about the letters and say some letters back and I can say things about your letters.
ISTP
And maybe the letters don't mean anything and maybe it's just a fun way to connect, sort and synthesize- things our brains crave to do.
If you're in the MBTI's Bollocks camp, you can alternatively ask me anything.
There are 108 comments on this journal entry.
View/Add Comments
it`s complicated - Mood:Good
Saturday July 18 20151:59:54 AM |
I had more than I planned on to drink, so I'm staying awake and drinking water to stave off too bad of a hangover tomorrow.
I'm half-watching Mr Robot, but I'm not as into it as people said I'd be. Seems unfocused. Also, lots of damsels in distress for our protagonist. I'm more interested in the Evilcorp Interim CEO.
Trader Joe's sour gummies are no Sour Patch Kids, that's for darn sure.
My tiny striped groupies, the cats, have stopped trying to jump on my keyboard and finally fell asleep on the couch behind my computer.
And your Friday night/Sat morn? What hangover prevention foods do YOU like?
There are 114 comments on this journal entry.
View/Add Comments
Hay girls with bangs...? - Mood:Good
Monday January 03 20112:42:58 PM |
I've been wearing my hair straight for a few months and have been pondering bangs. Not the prevalent side swept bangs, but straight across, hitting below the eyebrow, a la Anne Hathaway in Devil Wears Prada
Two questions:
-How do I ask for such bangs, beside bringing in lots of pictures and saying "give me that" (Heather?)
-How hard are they to style at home? How hard would it be to pin them back if, say, I wanted to just wear my hair curly that day.
I haven't had bangs since I was eight. I'm nervous.

There are 20 comments on this journal entry.
View/Add Comments
what`s that thing called that organizes notes? - Mood:Good
Thursday November 11 201011:46:39 PM |
I have a bunch of receipts/memos/notes that I am not ready to throw out yet (just started a new job) and want to organize in case I have to go back and reference them.
I remember seeing something on someone's desk once...it was basically a blunt nail on a stand and she stabbed old phone messages and notes on it so they were in descending order. I NEED that! But what's it called?
The older I get, the more compulsive I get with organizing. If someone had told me 5 years ago that by 25 I'd have an inbox. a hanging file box and a tricked out planner I would have laughed. I'm a reformed slob.
There are 15 comments on this journal entry.
View/Add Comments
Remembering old 90s commercials - Mood:Good
Friday March 05 201010:59:58 PM |
Hey, anyone remember that old commercial where the woman is singing "You make me feel like a natural woman" around her room and then bumps into a guy (presumably her husband) and gets all flustered/startled?
Help me out if you do. Also post links to youtubes of your favorite old 90s commercials
this'll be fun
There are 51 comments on this journal entry.
View/Add Comments
you know you want to come in and hear me overshare - Mood:Good
Wednesday February 17 20108:54:23 PM |
I've been off "The Pill" for half a year now,wow. I had wanted to get off of it for years, and finally read about Fertility Awareness and felt empowered to do it. I save thirty bucks a month, I know more about my body. It's all good.
Except.
Okay, overshare time. On the pill, I already felt like a very sexual creature. I'm always up for flirting, kissing, daydreaming... et cetera.
Off the pill, during the week or so around ovulation, I'm not a sexual creature. I'm a sexual monster.
Thoughts of sex drive me to distraction. Certain things, (this month: espresso) SMELL sexy, and turn me on. Tastes (earthy red wines) immediately get me thinking dirty thoughts.
I can't stop thinking about this emotion...it's hard to explain. Maybe knowingly sharing sexual tension with them (the strangers)?
There are 42 comments on this journal entry.
View/Add Comments
Not a natural plumber - Mood:Hopeful
Wednesday February 17 20103:29:34 PM |
So, tried to flush waaay too much toilet paper, and now the toilet won't flush. The bowl just fills with water. I turned off the water, panned most of it out (thank god for rubber gloves) and began plunging, for honestly the first time in my life, I've never done this before.
My question is, how do I know when the clog is unstuck? Will it make a noise? Will the paper come back up into the bowl? I have no idea. I don't even know if I'm plunging right. Help if you can.
There are 31 comments on this journal entry.
View/Add Comments
Cabin fever, melting snow - Mood:Good
Thursday February 11 20107:54:32 PM |
Any YTers in the mid-atlantic region understand the frustration that has been the last week or so of absolute blizzard conditions. The upside is I haven't had to work in the past two days! The downside is my paycheck is going to take a huge beating this week
There's no good reason why birdsong and I haven't hung out yet, and when the snow melts I propose a YT meetup!
I've dug out the car, done lots of writing and set up the sewing machine I got for Xmas.
And how was YOUR day?
There are 26 comments on this journal entry.
View/Add Comments
On lateness and other quirks - Mood:Good
Sunday January 17 201011:02:09 PM |
What do you think about friends that are always late? I doubt it's a power play, but at the same time I'm not sure why this happens and what I could do to possibly help.
I have a friend who was always running late to meet me for lunch, to go out etc who recently got married. Together they seem to be even more behind schedule- once they were even an hour late to meet me and a group for drinks as I sat and waited for them for an extra half hour after the group waited for an hour (I was visiting from out of town and it was my only chance to hang out with them) left.
They came up to visit me during Restaurant Week, which can be hectic unless you don't have a reservation. When 15 minutes had gone past our reserve time and they were still futzing around the apartment, I gently reminded them of our reservation and how we might lose it and I got an icy reception.
There are 24 comments on this journal entry.
View/Add Comments
sick f*cks - Mood:Good
Wednesday December 02 200911:47:34 PM |
Someone just sent me a mildly harassing email in response to a craigslist ad I put up.
Is there anything (legal) I can do to make him very very sorry for doing this?
There are 17 comments on this journal entry.
View/Add Comments
what? - Mood:Good
Tuesday November 24 20091:14:19 AM |
Apparently stability has not been something in the cards for me these past few months. It's been one crisis after another, with me barely scraping through it seems
Anyhow, I finally seem to have the job/finances situation figured out and was just starting to get settled there. Other issues like relationships, health, etc, seemed to be looking up. My bank account is not looking quite as pitiful as it was in September and October.
One puzzling thing, however, on my fairly new credit card my limit has been decreased by nearly half! Why?? Is that a penalty for carrying a balance from month to month? I still made over the minimum payment on time, every month.
And they did this without notice. Is this just a "welcome to the world of credit" moment?
Not too big of a deal, since I rarely need to use it anymore (was more for moving/traveling this summer) but still.
Hi!
There are 17 comments on this journal entry.
View/Add Comments
nice like the neighbors - Mood:Frightened
Wednesday September 16 20096:08:08 PM |
Okay, small female, home alone at night in a middle-class apartment complex in an urban city with no doorman (but key access to front door).
I didn't feel vulnerable or nervous about it at all until just now.
Someone knocked on my door about 20 minutes ago. I shouldn't have opened it, I know. But I peeped through the...what is it called? The little peephole in the door? And it seemed like a dude my age, so I wondered if it was a neighbor introducing himself or needing some sort of baking item. I opened the door, halfway, cautiously.
"Hi!" (?)
"Are you nice like your neighbors?"
(whoa, whattt?) "Sorry?"
"Are you nice like your neighbors?"
There are 30 comments on this journal entry.
View/Add Comments
late night eats - Mood:Good
Wednesday August 26 20092:39:33 AM |
mm time for something salty, cheesy and fried. i only had a salad and some sweet potato for dinner, so now my stomach is grumbling.
I recently saw Julie & Julia, and thought the movie so charming I decided to buy the book. Also, I was in an apartment for a week without internet and nothing to read but Jule & Julia and a Better Homes and Gardens cookbook. So I've had eating/cooking on the brain.
Some things I decided
1. French food, the bulk of it, doesn't sound appetizing to me at all. A lot of cream, a lot of butter and a lot of meat.
2. At the same time, the descriptions of each dish are beautiful and appetite-awakening. In both the cookbook and J&J.
3. Even if I'm not going to start cooking traditional French food, I could/should make more of an effort in the kitchen than just opening cans of beans and bags of chips
There are 16 comments on this journal entry.
View/Add Comments
oof - Mood:Bad
Sunday August 09 200910:44:40 PM |
my brain is completely fried from working overtime and packing up the apartment and moving.
it all culminates tomorrow when i drive cross-country with four gerbils in the back seat. f*ck. this just sounds like a disaster waiting to happen.
looking forward to changing my location back to "Eastern US" on YT though.
also, rooster isn't swear filtered anymore. I knew this deep down somewhere but I think my addled brain is trying to revert back to a time when I was nominally sane.
hi.
how's your sunday?
There are 30 comments on this journal entry.
View/Add Comments
arrrgh fast food woes - Mood:Good
Thursday July 30 200912:26:54 AM |
I just got home from a 13 hour road trip which ended with dinner at a Wendy's about an hour out from home. I don't eat fast food a lot so I was dorkily excited about it.
After a frosty, salad and root beer I hit the road again, taking along the rest of my root beer for the drive. Finally get home, slurping the soda down to the bottom. Then I pried the lid off and started chewing on the ice, my favorite part.
Unfortunately, I happened to look down and at the very bottom of my ice was what looked like a tiny bit of a chicken nugget.
How?! Why?! Gross?!
Suffice it to say, I don't have the urge to eat ANY MORE fast food ANY TIME SOON
feels good to be home though.
share your fast food woes.
There are 67 comments on this journal entry.
View/Add Comments
need help/advice about animal cruelty - Mood:Bad
Thursday July 09 200910:29:57 PM |
I was on the phone with my sister and she told me some disturbing news. My mother has been sort of mistreating our 11 year old dog not beating it or anything, but putting it outside during hot summer afternoons and not giving her flea and tick medication. The dog went to the vet and it turns out she now has lime disease, anemia, not to mention a bunch of fleas and ticks.
The dog also has old-age arthritis.
I'm beside myself with anger and despair. I had a heavy hand in training this dog and walked her every day when I lived in the house and was home for breaks from college. I no longer trust that my family is caring for her properly.
Is this enough to call a Golden Retriever Rescue Society to possibly have my dog rehomed? Do Rescue Societies even do this? Please help me figure out what to do.
There are 16 comments on this journal entry.
View/Add Comments
what a long strange trip that was - Mood:Good
Tuesday June 23 20094:07:23 PM |
Back in the United States after 3 days in Paris and 7 in Florence, with a very long train ride in between those two cities. I've returned with an accidental tan, a newly invigorated appetite and a .47 cents overdrawn checking account.
Thankfully I had about 100 euro I was able to put back into my checking account straight away, and I get paid next Friday.
The tan I have mixed feelings about. I'm always so careful with my skin and sunscreen but...it looks so good!
Paris was dreams fufilled, long afternoons in cafes and metro rides everywhere.
Florence was lots of eating, walking and sweating.
What are your travel plans for the summer?
There are 10 comments on this journal entry.
View/Add Comments
take a deep breath - Mood:Good
Friday June 05 20091:19:33 PM |
Just scheduled a much-needed exam for Monday morning, the earliest appointment they had open, at a clinic downtown.
(possibly tmi for the gentlemen; if you're squamish scroll down to the picture of the dinosaur i put for you)
This is the third nonexistent period, so I'm worried something's wrong. What if (Oh god no) the tampon incident happened again? What if I have some freakish deficiency, or cancer?
And I'll entertain for a moment the possibility I'm pregnant despite celibacy for the past 6 months and all sexcapades before that using two forms of birth control. I've been taking birth control pills, smoking cigarettes and marijuana, drinking and eating HORRIBLE food. The kid's gonna be a mutant if I am!
I hate topics you can't feel like you can talk about with anyone else.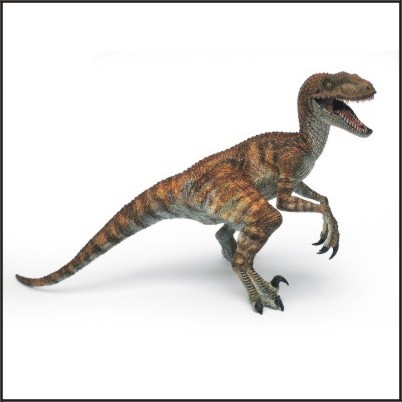 There are 36 comments on this journal entry.
View/Add Comments
little ditty `bout Jack & Diane - Mood:Good
Sunday May 31 20091:07:11 AM |
THE MOSQUITOES HAVE finally woken up for summer and like a dope I spent most of the Friday outside with no sunscreen or deet. My upper body is now lightly toasted and speckled with red bites.
I need to be more vigilant about sunscreen.
In 9 days I will be in France. I've been brushing up on my French every day- I'll usually take a French book to a cafe and camp out for an hour or two. One phrase I'd like to learn is "Please forgive my horrible French" Any francophones want to help me out?
My fat but sweet gerbil Dimetapp cut his nose day before yesterday and scared the daylights out of me. I took him to Petco to get it checked out and cleaned it/applied liquid bandage. His tankmate has been grooming him and being unusually sweet (he's been known to bully Dimetapp gently). Dime is healing like a champ.
How's your night/early morning?
(ftr: I hate John Mellencamp)
There are 26 comments on this journal entry.
View/Add Comments
okay, so, i`m devolving - Mood:Good
Friday May 29 200912:36:30 PM |
i've been talking to folks about my kooky sleep pattern lately (asleep at 5pm or 6pm, awake at 10pm, then back to sleep at 2am, up at 7am again) and we've finally figured out that this was a sleep pattern some humans had before the advent of artificial light!
Prelight cultures might have gone to sleep far sooner after the sun set, but then woke up several times throughout the night, punctuating their sleep with periods of wakefulness, perhaps lasting several hours. This segmented sleep has led to expressions such as "first sleep," "watch," and "second sleep," which appear in literature from preindustrial societies all over the world.
This is all interesting, but none of it had citations, so I don't know where to look for more info.
How do you sleep? What do you need to fall asleep? Do you have any strange sleep quirks?
There are 25 comments on this journal entry.
View/Add Comments
Everything useful is hidden. - Mood:Good
Sunday May 24 20097:57:56 AM |
I slept for two hours, then woke up after a nightmare, stayed up for a couple hours after that unable to sleep, put on adultswim.com on some loop and tried to fall asleep to that but the noise of really bad cartoons invaded my dreams
. Will need lots of coffee today.
I've been wanting to visit an ob-gyn for a while now for an exam/some questions I have, but have been balking because of the cost (no insurance). I know, that sounds AWFUL and we're supposed to go to the doctor at the drop of a hat, but one of my other insurance-less friends got charged something like $50 for going in and just TALKING to a doctor for under half an hour.
And I never would have known it, but Planned Parenthood actually provides low cost exams/consultations for general women's health issues. It's not just for birth control or pregnant women (!)
There are 15 comments on this journal entry.
View/Add Comments
i just saved a baby bunny from the jaws of my neighbors cat. - Mood:Good
Thursday May 21 20096:58:25 PM |
i was just goofing around on the computer when i heard this high pitched squealing i thought to be birds. after awhile of it going on though, i decided to investigate.
my neighbors cat was standing conspicuously in the bush area of my yard with birds circling his head. suddenly a baby bunny hopped out ( i assume i distracted the cat enough for it to escape) and the cat went off in hot pursuit of it. took it up in its jaws and ran under the car with the baby bunny screaming away.
i looked under the car and met eyes with both my neighbors cat (who likes me; i sit for him and he was until recently an indoors-cat) and the terrified bunny. being a gerbil owner gives me a soft spot for rodents so since the bunny looked okay except for a small bite wound on its back i made the cat drop him. then i held the cat til the bunny had run away and hid.
There are 32 comments on this journal entry.
View/Add Comments
artistic? - Mood:Good
Tuesday May 12 200911:39:37 PM |
i'm short on images for the next issue of my mag. if you're interested in having your work (photography, drawings, paintings, other mediums) published and an issue sent to you, PM me with an example of your work and we'll talk.
i've been having excruciating anxiety lately. mostly about not having enough money at the end of summer to leave indiana, which is something i've been aching to do almost since i got here, also because of my mag (am shouldering most of the expense for this issue, though it is my last) not being one of the gang with the other bartenders at work (they're all buddy buddy with each other and the manager, and thus get better shifts and go out to drink w/each other afterwards) and just my future. even though i've worked on 3 different local publications i still have no real publishing experience to speak of.
feels better to get it all out there. how are you?
There are 22 comments on this journal entry.
View/Add Comments
Veronica Lake I am not... - Mood:Good
Thursday April 30 20091:00:54 AM |
a few days ago i had time to straighten my hair. i always feel so glamorous with straight hair, and this time i tried to up the ante with a cute 40s hairstyle. however the only product i had to work with was leave-in conditioner, so ultimately the styling failed. (photo whoring below; i feel entitled because i haven't done so in awhile)

it just wound up looking little girlish
also, because i have florescent bulbs in my house, i'm painfully aware of every pore and blemish on my face. that light is rarely flattering. this photo is under florescent overhead light:
versus this one, with my tiny incandescent bedside lamp:
i look way younger
feel free to photo whore, and tell me about your day
There are 51 comments on this journal entry.
View/Add Comments
Page: 1 2 3 4 5 6 7 8 9 10 Next >