Male, 23 years old
Swansea, Wales, Europe
Offline - Last On: 8hrs ago
219
Buddies
350
Subscribers
12,357
Profile Views
101,304 Posts | Member Since: 5/8/2004
Guillemots
From `Through The Windowpane`
Email:
whosafraidbigbadwolf@hotmail.co.uk
Interests:
Music / Movies / Music / Movies / Music
Homepage:
Click Here
Birthday:
11/4/1989 (23 Years Old)
IM Type:
MSN IM Name: my e-mail
Occupation:
Doing your mom
Marital Status:
Single
Sexual Preference:
Straight
Religion:
Agnostic
Politics:
Liberal
Fav. Movie:
Clerks
Fav. TV Show:
Lost
Fav. Book:
The Picture Of Dorian Gray
Fav. Song:
Hand In Glove- The Smiths
Fav. Food:
Pasta
Fav. Car:
Who cares?
Theme 'I Got Wood' created by ongooshk
Active Journal Entries | Archived Journal Entries

Page: 1 2 3 4 5 6 7 8 9 10 11 12 13 14 15 16 Next >
Celebrate with me, I have an interview. - Mood:Good
Monday March 18 201311:42:31 AM |
To be a Junior Television Researcher for a company that makes factual entertainment programmes. I'm so stoked, this is much more my style and I can leave my sh*tty, possibly illegal job. It's in Cardiff, so roughly an hour's commute each way but I can live with that.
I'm celebrating by having bacon.
There are 21 comments on this journal entry.
View/Add Comments
Today on `Adventures in Potentially Fraudulent Employment` - Mood:Good
Tuesday March 12 20136:21:15 PM |
I've determined my boss definitely has OCPD. He nitpicks over the smallest detail, gives vague and contradictory instruction and then gets frustrated when we didn't magically know what to do. Everything we do is wrong in some way, but he's never acknowledged the fact that two new employees have essentially anchored the school sessions for the last two weeks and ensured they've run smoothly without even a semblance of training. I don't expect a medal, but a "Good work, lads" would be fine.
Today, I should have been paid about £40. I got £30.
Goddamn, his face is beginning to infuriate me. He does this horrible passive-aggressive thing where he mentions something you've done wrong and just smiles at you. Literally have to fight the rage and I'm not a confrontational person.
Really hope I find something else soon so I can unceremoniously quit and kick a table over on the way out.
There are 90 comments on this journal entry.
View/Add Comments
So, remember when I thought I had a cool job that I really enjoyed? - Mood:Good
Thursday March 07 201312:33:26 PM |
... Yeah, not so much.
I love delivering the tours to the schoolkids. Even when they're being little sh*ts, it's still great and rewarding.
Everything else though, woah.
- The job is cash in hand. This wouldn't be so bad except I've not been paid minimum wage once. This is way illegal and I could kick up a stink if I wanted to but
- I don't have a contract. Nothing. I figured I would sign something eventually but nope. I don't even know if I'm on the books as an employee.
- The boss is the most passive-aggressive dude ever. He hasn't given us any significant training and we've been left on our own to fend for ourselves. If we've made mistakes, as new employees do, we've been made to feel like it was our fault and we should have just known better.
I can feel my patience wearing thin, tbh.
Goddamn, why can't something go right?
There are 21 comments on this journal entry.
View/Add Comments
It`s been a while since I did this relationship thing. How do you tell someone to... um... back off a bit? - Mood:Good
Saturday February 16 20138:11:09 AM |
I like her a lot, but we've only been a proper couple for a month and a bit and she's wanting to spend time together constantly. I'll stay over one night and she'll want me to come back later or the next day. If I can't stay over for whatever reason, she'll want to meet up in the day and spend that together. She's also already half-jokingly mentioned moving in together. I'm scared she's close to saying the l-word.
It's not that I don't like her or spending time with her , it's that I'm quite introverted and I like time to myself. I also think space in a relationship is fundamental. There's no time to miss each other and get excited about the prospect of seeing one another because it's like "Oh hey, I'll be seeing you tomorrow".
cont'd, sorry
There are 69 comments on this journal entry.
View/Add Comments
Sh*t kids in a 1940s museum say. - Mood:Good
Thursday February 07 201310:15:19 AM |
"What food would you take with you to an air raid shelter?"
"McDonalds"
"What happened to people who didn't blackout their windows?"
"Were they executed?"
"Did Hitler fly the planes himself?"
Yeah, so I had the informal interview and I now have a job. It's pretty cool, I have to shadow the boss for now and learn the script and then I probably get to do my first tour in a few weeks.
I get to dress up, which is literally the best part. and also scare kids by telling them an urban legend. Do you want to hear it?
I have a cold too. Got a nice husk going on. Sound a bit like Tom Waits if I sing.

There are 47 comments on this journal entry.
View/Add Comments
Why are you guys so excited about a superb owl? - Mood:Good
Sunday February 03 201312:40:51 PM |
I mean, owls are great and all but you're really going to watch one for like 5 hours? Freaks.
Some things that are happening in my life.
- I did online dating, I met a girl, we are now bf & gf. Pretty cool.
- I have an informal interview for a job tomorrow. It's as an assistant in a 1940s/wartime museum, ferrying groups of schookids around the place and teaching them about history and that. Easy. "There was a bit of a war and then we pwned the Nazi men and everyone was happy"
- I'm writing a play, for this competition. I wanted to enter in 2011 but things didn't really go to plan that year. I feel more confident this time, both in myself and in my writing. If I could get longlisted, I'd be a happy man indeed.
There are 60 comments on this journal entry.
View/Add Comments
Lost my buddy. - Mood:Good
Friday December 28 20123:59:49 PM |
Tonight, we made the decision to put our eldest dog to sleep. He'd been having fits for a while, the vet thought it might be a brain tumour, but we were able to keep them under control with medicine and they weren't frequent. But we knew he was essentially on borrowed time.
Today, he had 4 fits in quick succession. Vet said it was likely the tumour had grown and we could contain it for a short while but it was just going to get worse. So we made the decision to let him go peacefully.
He was 18, he'd had a great life. But it still really sucks. I scooped him up for a cuddle and he rested his head on my chest. I think it was his way of saying it was okay and he was ready.
This is relevant http://www.youtube.com/watch?v=mwGnCIdHQ...
You'll be missed, dude.
There are 44 comments on this journal entry.
View/Add Comments
I just sent my first angry e-mail of complaint! (this will be tl;dr) - Mood:Good
Friday November 30 20128:26:17 AM |
I semi-regularly buy a music magazine called Mojo. It comes with a free CD which is often awesome and it covers a lot of stuff I like. Anyway, I'm flicking through and they have a great offer on subscriptions. I say to my mum "If you're stuck for something to get me for Xmas, I'd love a subscription to this."
So, she calls up. She clearly, at several points in the conversation, says she wants a subscription to Mojo. She even quotes a reference number from the magazine. At the end, after she's paid, she asks how long it'll take. Fella goes "Your first issue of Q will.."
Mum says "No, not Q, I want Mojo". Fella goes "Oh, don't worry, it'll be okay". Mum says "Are you absolutely sure you've done the order right?" "Yes, honestly, it's fine."
cont'd
There are 45 comments on this journal entry.
View/Add Comments
Anyone on YT want to be a character reference? - Mood:Good
Saturday November 24 20122:49:59 PM |
The one thing I loathe about job applications is getting to the references part.
Long story short, been in uni 3 years, didn't need a job, didn't want a job, didn't get a job. I have one reference from a job I had ages ago, but I always get stuck on the second one. Everyone's like "Use a lecturer" but the problem with university lecturing is that it's very transient by nature, you might only get taught by a lecturer for a few weeks at most and there's no one I would be comfortable enough to ask.
So, here's the deal, right? One of you was a "private employer" who employed me, say, 6 months ago for general grunt work/sexual favours. I was a capital employee and you would recommend me to anyone.
Please commence fighting amongst yourselves as to who gets this honour.
I will need two references if you're going to be my reference though.
There are 24 comments on this journal entry.
View/Add Comments
I need a rant, because this is some Mickey Mouse bullsh*t. - Mood:Good
Monday November 19 201211:51:08 AM |
So, basically, last week, I had to "sign on" at the Jobcentre. Didn't want to, but I need money to pay a few bills I have.
So, I swallow my pride and head down for an interview. One of the first things the woman says is about an Amazon recruitment drive. It was strongly hinted that I had no choice and I had to go for this, even if I didn't feel it was right.
Went there, and it turns out it's just a temporary Christmas initiative where they hire lots of people to deal with the Christmas rush. We would be on 0 hour contracts and would basically be at their beck and call 24/7, with no guarantee of anything before being shunted out again and back on the dole queue by January.
I feel this is highly suspect, but again, I've been told that failure to attend things like this could result in my benefit being suspended for 4 WEEKS for a first offence.
cont'd
There are 61 comments on this journal entry.
View/Add Comments
Hey, you know what you should do? You should ask me anything. - Mood:Good
Monday October 22 20128:08:29 PM |
You really should, you know. I heard that asking me anything reduces your risk of cancer by 800%. Don't argue with mathematics, people.
There are 221 comments on this journal entry.
View/Add Comments
So, I discovered that Netflix accounts have a roaming feature. - Mood:Good
Tuesday September 25 20126:20:49 PM |
Which basically means that if you're on holiday or something, you can still use your Netflix account like the anti-social bastard you are.
Netflix UK's selection pales in comparison to Netflix US.
Enter a proxy that says I'm in America.
Hello, superior content.
There are 18 comments on this journal entry.
View/Add Comments
So, my laptop charger just blew the f*ck up in my hand. - Mood:Good
Monday September 17 20128:07:41 PM |
It's been kind of blinky for days, only working in certain positions and being a general pain in the ass. Today, it started making a weird popping noise. It stopped, so I ignored it. It started up again bout 20 minutes ago, so I picked it up to investigate and the f*cker makes a huge bang and flares up, inches away from my face.
Luckily, it didn't catch on fire nor was I injured, save for temporary blindness and ringing ears.
I should point out that it was a generic charger that I bought on Amazon to replace the original that died without trying to take me with it. Safe to say, won't be buying that again and someone's getting complained at in the morning.
There are 20 comments on this journal entry.
View/Add Comments
It`s too hot to have an ethical dilemma. - Mood:Good
Tuesday July 24 20129:13:15 AM |
I just went down to the shop to buy papers and milk and I was a bit hot because Britain has mysteriously decided to have a summer. I was melting. I decided to have a sit down on the benches inside the supermarket.
The benches are adjacent to the tills and at this point, a young girl, like 5 or 6, sits next to me and goes "HELLO!"
Now, at this point, I have two thoughts
A) That's nice. Most children are scared of adults and it was nice that this kid is bright and optimistic.
B) If I say hello back and strike up a conversation with a strange child, I'm probably getting put on a register.
So, I formulate some plans.
1. Say hello back, consequences be damned.
2. Say hello back but be like "You shouldn't talk to strangers, you don't know who I am".
In the end, I just pretended I hadn't heard her and left. Probably ruined her sunny optimism, but at least I'm not in jail.
There are 54 comments on this journal entry.
View/Add Comments
Just discovered I`m going to be a bachelor for life. - Mood:Good
Wednesday June 20 201211:34:50 AM |
Award / Classification: Bachelor of Arts, Second Class Honours, Division One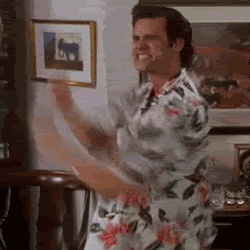 Apparently, according to the gods of Wiki, that corresponds to a 3.33-3.67 GPA, for you Americans out there.
I'm going to refer to myself as a "college man" from now on. I've booked my academic dress for graduation. Gonna look like a twat.
Now that I know what's what, I'm going to take a year off to recharge my batteries, save some money and go back next year to do a Master's degree.
There are 29 comments on this journal entry.
View/Add Comments
I am nothing if not a bandwagon hopper: Ask me anything/what do I think of you? - Mood:Good
Wednesday June 13 20125:53:13 PM |
Here's the deal. You come in here and you ask me anything you want. I answer and, concurrently, I tell you what I think of you. Simple, no?
Does there need to be a journal portion of this? If so: I graduate in a month. I'm terrified, but excited.
I'm using my free time to kick my writing career into gear.
I'm also slowly easing myself back into exercise and the gym. For a while after the cancer, my body really couldn't take it. I was physically & mentally exhausted. But I feel ready now. READY FOR DA FITNESS.
So, shoot, bitches.
There are 277 comments on this journal entry.
View/Add Comments
On Saturday, I will be able to confirm the location of one of Hitler`s balls. - Mood:Good
Thursday March 29 20125:37:32 PM |
So, when I had the Big C, I got put in contact with a guy who works for a charity/support group sort of thing that runs events for young people who are going through it or have gone through it previously. He mentioned that he gets a lot of complimentary tickets to stuff, but it was mostly stuff I wasn't interested in.
Anyway, I pretty much never had much to do with him after that. I felt uncomfortable benefitting from what happened. It's not something I wanted and it wasn't something I wanted to use for my own gain. The only thing I really accepted was a small monetary bursary to help my mum out.
So, he messages me on Tuesday with this
"hey, just wondering if you want to come see Pulp with us at the Royal Albert Hall on Saturday?"
uh, dude, YES. I'm happy to be a hypocrite in this instance. It's something I never would have got to do otherwise.
So, thanks cancer, I guess.
There are 73 comments on this journal entry.
View/Add Comments
I just need to get this off my chest. Probably tl;dr - Mood:Good
Tuesday January 10 20126:19:24 PM |
I'm so sick and tired of university right now. I don't care, I really don't. I'm tired of spewing bullsh*t about books I don't give a f*ck about. I have an exam tomorrow that I've done pretty much no preparation for and I really just couldn't care less. Couldn't care less if I fail, couldn't care less if I write "i am a fish" 500 times and pass out. I have zero f*cks left to give.
I really should have taken this year off. It was like, I had cancer and then I had the treatment for that and I thought I could just adjust back to life immediately and be the same person. I gave myself no time to heal from the f*cking beatdown I took, physically and mentally. And the fact is, I'm not the same person. That thing forever changed me.
I feel worn out and I literally cannot summon one iota of care for writing 10 pages of waffle about Shakespeare.
There are 13 comments on this journal entry.
View/Add Comments
So, I`m scared, guys. - Mood:Good
Thursday January 05 20128:00:28 PM |
Remember Twitter girl?
If you don't, I basically randomly started chatting to this chick on Twitter. We got on really well and kind of made vague plans to meet up at some point. It never really materialised so I just figured she wasn't that interested.
SO HEY THOSE VAGUE PLANS JUST GOT REAL.
We're going for coffee tomorrow.
I'm kinda scared. I mean, I dgaf if she's hot or not because I have no expectations of how this is gonna go and this isn't really a date as much as a preliminary "are you as cool irl?" thing and at the very least, I'll have a pretty neat new friend.
BUT WHAT IF SHE IS HOT? Like on one hand that's a win but what if she's way hot and there's me bumbling in with my dumbass awkward self?
I basically just need some soothing words right now.
There are 76 comments on this journal entry.
View/Add Comments
So, YT:UK, chaps and chapettes? - Mood:Good
Thursday December 08 20111:41:16 PM |
We haven't had one of these in a while. There was talk of YT: Scotland and YT: Wales but we might as well just join forces and do a full UK one.
Yeah, so, who'd be up for it? Probably be sometime next year, I imagine.
There are 374 comments on this journal entry.
View/Add Comments
I`ve got 99 problems and bitches constitute about 67 of them. - Mood:Good
Wednesday December 07 20112:31:53 PM |
Twitter girl that I mentioned ages ago asked me out for a drink sometime around Christmas. So who the f*ck knows what's going to happen there. Could go great, could be disastrous. That's the fun.
In the meantime though, I met another girl. A REAL ONE. And we were getting along great, mainly just texting back and forth. Really hit it off. Then she went really weird, out of the blue. Short messages, uncommunicative and now I haven't heard from her in like a week. I've only sent one text like "Hey, hope you're okay" because I don't want to bug her.
but what the f*ck, man. I didn't say anything creepy or weird (uh, at least I don't think so) . If you've got some sh*t going on, just be like "sh*t going on, talk soon". Takes 5 seconds. Don't leave me hanging.
goddamn, ladies, why you gotta disrupt my swag?
Oh and
#firstworldproblems
There are 158 comments on this journal entry.
View/Add Comments
So, bumping into people you once had A THING with - Mood:Good
Tuesday November 01 20116:15:51 PM |
that's always fun, right?
It's especially fun when you've put on a bunch of weight since you last saw them (in my defence, it was because of the steroids I had to take during chemo. Oh and the copious amounts of food I ate)
Now she probably thinks I was devastated and comfort ate or something. When in reality, I was like "Oh well, that sucks" and promptly moved on. STOP THINKING YOU BROKE MY HEART, LADY. YOU BARELY GRAZED IT.
In conclusion, former conquests should be exterminated for the good of mankind. Who's with me?
There are 42 comments on this journal entry.
View/Add Comments
tl;dr ahoy, feel free to skip to the end. - Mood:Good
Monday September 26 20115:58:08 PM |
I've been talking a lot to this lady on Twitter. If I recall correctly, she followed me first and we have a few shared followers and she lives in my town.
Anyway, we share a lot of the same interests and we've had a lot of long chats on there. One of our running jokes is that she's going to drive me to poverty by getting me to buy cool things on Amazon and that when that happens, she'll invite me over for tea and all will be good. Yesterday, I was feeling smooth and I said something like "If you ever want to grab tea sometime, I'm sure it won't take poverty for it to happen" and she was like "Course not, love to!".
Only, here's the kicker, YT.
I DON'T KNOW WHAT SHE LOOKS LIKE.
AND SHE DOESN'T KNOW WHAT I LOOK LIKE.
This is either going to go awesomely or horribly, there is no middle ground here.
It'll be interesting, to say the least.
There are 79 comments on this journal entry.
View/Add Comments
There`s a band called Lush Rimbaud. - Mood:Good
Wednesday September 21 20115:27:27 PM |
Which might be my favourite band name of all time. I've never heard a note of their music but they f*cking rule.
In case you don't get it, Rimbaud is pronounced with a silent D. If you don't get it after that, you fail.
I think once I finish my degree, I'm going to take a year off to maybe travel a bit (WOAH STUDENT CLICHE) and work to pay off my student debt & then I'm going to consider training to be an English teacher.
Yeah, yeah, yeah, thankless job, no pay and all that but I really need a sensible career path while I try and work towards getting published. And even if/when I do, there's no guarantee I'll be able to sustain myself just on writing.
So, I figure, I'll teach unappreciative children about the joys of literature for a while. That'll be fun, right?
There are 45 comments on this journal entry.
View/Add Comments
You ever think about the phrase "life is peachy"? - Mood:Good
Friday September 09 20111:16:17 PM |
What's so good about peaches? They're alright, aren't they? But don't go mental.
Today, I finished chemotherapy. For good. Weird mix of emotions, really. Happy, obviously but at the same time, strangely sad. It's been such a massive part of my life that it's going to be odd to adjust back to normal life. I won't be getting nostalgic about the needles anytime soon though.
In lighter news, it's the Rugby World Cup which is always good times. I'm also trying to get into NFL but I'm still a bit baffled by most of it. And I don't really know who I should be supporting.
If you'd like to submit your applications for your respective teams to have the honour of me as a supporter, I'd be fine with that.
'sup, YT?
There are 179 comments on this journal entry.
View/Add Comments
Page: 1 2 3 4 5 6 7 8 9 10 11 12 13 14 15 16 Next >